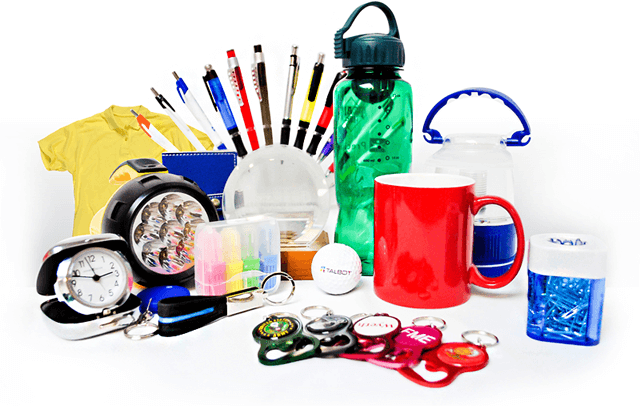 By Jenni McLaughlin
Have you ever seen something like A2BC underneath prices in a promotional products catalog and wondered what it meant? If you answered yes, youre not alone. In todays market, more entrepreneurs are jumping into the promotional products industry to get a piece of the $16.5 billion dollar pie. According to Allan Fowler, president of Universal Purchasing Association (UPA), even those who have fared well in the uniform industry for years are finding a learning curve when it comes to understanding pricing in this industry. To some, great mystery surrounds the specialty products pricing structure, but it doesnt have to be hieroglyphics to you.
It is a whole new ballgame but not terribly difficult to understand. It just takes time to sit down and get it straight. There are two standard sets of codes used in the industry P through X and A through I. (See Example 1, above) Both codes have the same meaning, but some associations prefer one to the other. Each letter represents a percentage discount, and this will never change.
Pricing for promotional products are coded and typically follow the production time. For example you might see it this way: 10 working days/A2BC. Before you can understand A2BC, there is one more thing you need to understand.
As you probably know, specialty advertising products are ordered in quantities, and the more you buy equals more savings per item. Manufacturers must set up catalogs for buyers with a pricing column for each product, which will reflect all levels of discounts. As a shortcut for listing discounts to distributors, a special code is listed under the quantity discount columns, seen as A2BC in Example 2 below. Combine this code with the percentages from Example 1 (A through I) and you have the tools to solve this mystery.
Now, let us get to what A2BC actually means. In this example, the list price to the buyer is $2.95 per item for orders of 100-249, $2.60 per item for orders of 250-499, and so on. The distributor must take the code under the pricing to figure his costs. The code A2BC reveals that the first column receives an A discount, which is 50% (as shown in example 1), the second two columns receive a B discount of 45%, and the third column receives a C discount of 40%. It is up to the distributor to calculate these amounts because these confidential prices will never be listed in a catalog. In this case, his or her amounts come to $1.48 per item for 100-249, $1.17 per item for 250-499, $1.13 per item for 500-999, and $0.90 per item for 1,000 and greater.
EXAMPLE 1

50%

45%

40%

35%

30%

25%

20%

15%

10%

1)

P

Q

R

S

T

U

V

W

X

2)

A

B

C

D

E

F

G

H

I
EXAMPLE 2

QUANTITY

100

250

500

1000

WT./100

ITEM:
PL-2301

2.95

2.60

2.50

2.25
If the code read 4C, all four columns would receive the C discount of 40%. Keep in mind, if the catalog uses the P through X code instead of A through I, nothing would change, except the code used here, 4C, would be 4R. The code A2BC used above would be P2QR.
Is this all making any sense? It may take reading it over a few times to get a full understanding of how it works. In fact, it took me a couple times to comprehend it at first.
There is one other term that might come up of which you need to be aware. EQP stands for end quantity pricing. It is a discount program that gives distributors end column pricing with no minimums. Typically, it is reserved for large volume companies and distributors who are members to purchasing associations.
With so much to understand, associations are working to educate their uniform apparel distributor members on promotional products and the opportunities available in the market. One such group is UPA of Greenville, S.C. UPA has specialized for eight years in negotiating high-volume discounts for its members from preferred brand vendors for the uniform industry. President Allan Fowler saw the specialty products industry as an opportunity to help his members grow their businesses and saw the benefits his companys history in uniforms could offer promotional products companies. UPA has taken on top manufacturers in the specialty products industry and has plans to continue seeking out manufacturers of specialized, quality lines.











By encouraging his members into a new market, he knows educating them on topics relevant to the industry is important. Fowler says, I want to do everything in my power to keep independent businesses strong and competitive, and I saw a unique opportunity to bring promotional products and uniforms together to do just that. Including these products was a natural fit.
UPA is currently sending newsletters to its members with articles about the promotional products industry, such as explaining pricing, showcasing vendors, introducing new products and encouraging them to find a niche in this vast market. Fowler also talks of planning conferences with vendors and members to help encourage this growth and understanding about the specialty products market.
Other groups providing support for retailers in the promotional products industry exist like Advertising Specialty Institute and the Promotional Products Association International. They provide information, marketing tools and services to promotional products retailers. Even with all this, new retailers remain puzzled about this new market and still others remain hesitant to jump in. I am here to tell everyone that pricing confusion should not be a reason for hesitancy; it is just a matter of taking time to get it straight.
More information at:
Advertising Specialty Institute (ASI)
www.asicentral.com
Promotional Products Association International (PPAI)
www.ppai.org
Universal Purchasing Association
888-830-7872
Above story first appeared in MADE TO MEASURE Magazine, Fall & Winter 2003 issue. All rights reserved. Photos appear by special permission.
Halper Publishing Company
633 Skokie Blvd, #490
Northbrook, IL 60062
(847) 780-2900
Fax (224) 406-8850


[email protected]